Sports Interiors is proud to announce that we have partnered with Oklahoma State University to provide both our LED Lighting system and Reflective Liner system to their prestigious indoor tennis facility, the Greenwood Tennis Center. Following our success with projects at the University of Illinois, Hope College, & Western Michigan University to name a few we are ecstatic to be continuing in our efforts to improving the indoor tennis playing experience thanks, in part, to our partnership and the support received from the ITA. Built in 2014, the Michael & Anne Greenwood Tennis Center was unveiled in January 2014 with the indoor portion of the complex hosting its first varsity matches. The facility's twelve outdoor courts were opened later that year. The 50,000 square foot tennis center is located just north of Boone Pickens Stadium. The indoor facility houses six tennis courts, along with coaches' offices, locker rooms, and a sports medicine hub complete with a hydrotherapy center. The indoor facilities are able to seat at least 350 spectators. Another exciting feature are the webcams installed on every court of the facility, which allow OSU to live-stream matches online. This feature is provided by our friends at PlaySight and all matches can be followed at the link here. After a tour of the Greenwood Tennis Center, a tweet by the United States Tennis Association pronounced OSU's new complex as one of the top two collegiate facilities in the country. The organization later recognized the Greenwood Center at the 2016 United States Tennis Association Outstanding Facility Awards. It was the only collegiate facility to receive the honor for 2016. To read more about the incredible facility be sure to click here. Sports Interiors is thrilled to be working with such a nationally recognized facility and with tennis programs on both the men's and women's side that are held in such high regard and consistently compete for national championships.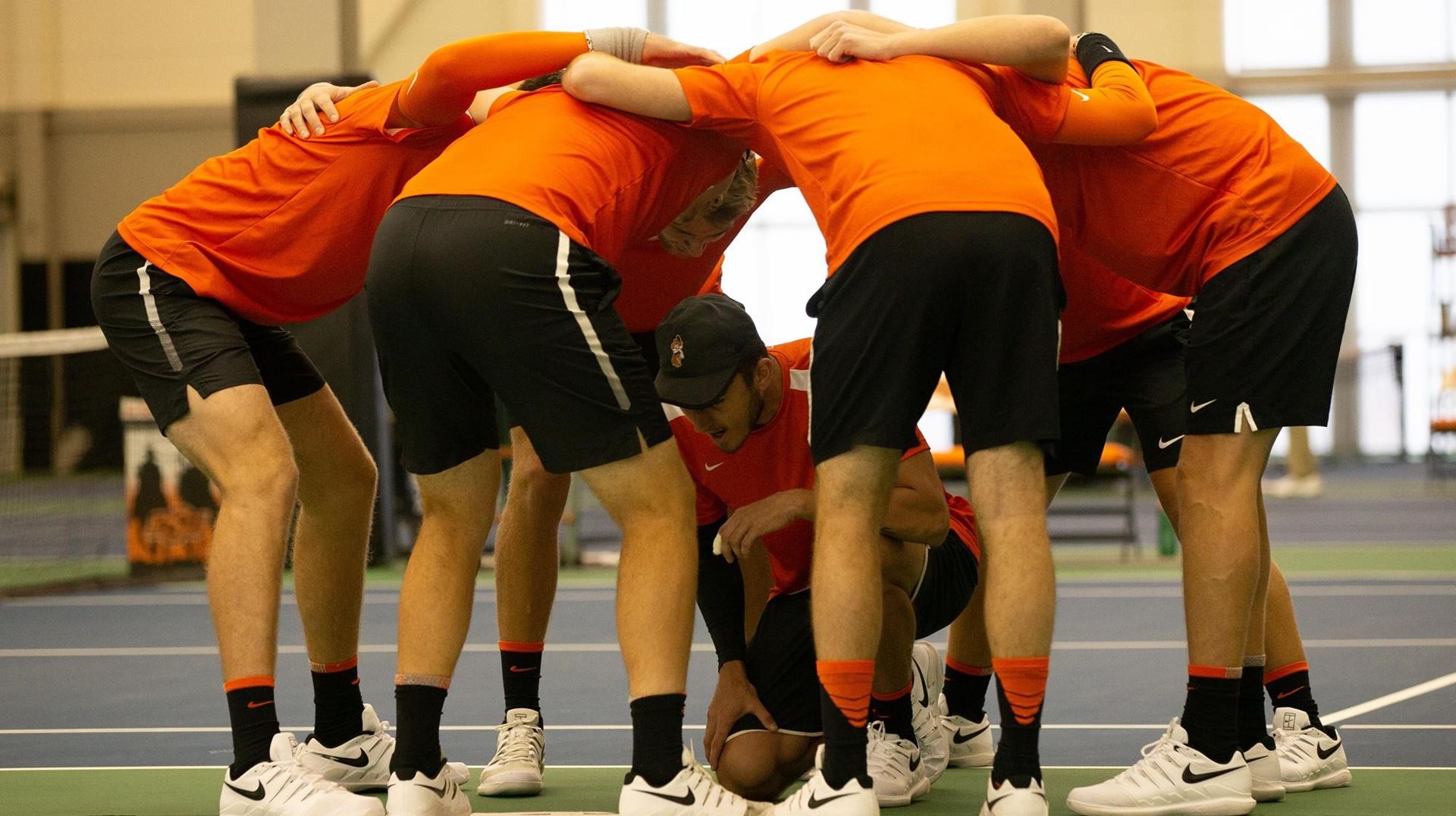 Oklahoma State's men's tennis team finished with an Oracle/ITA ranking of No. 22, marking the sixth-straight season the Pokes finish in the top-25, it was announced Wednesday. The Cowboys finished with an overall record of 16-12, recording six victories over ranked opponents. OSU has now recorded at least 15 wins for six-straight seasons. Oracle ITA rankings positioned the Oklahoma State women's tennis team as the No. 1 program in the Central Region for the fifth-consecutive season in this week's poll. To check out a video of the facility taken before our new lighting and liner system check out the clip below.
We cannot wait to show the transformation our systems make to this facility and be sure to subscribe to our blog and follow our social media channels to see all our work progress.